OUR TEAM
CITY Consulting strongly believes in teamwork. In spite of the fact that internal competition is often regarded as good business practice, we believe in complementarity and synergy. Our people either working onsite or remotely, as employees or professionals handling outsourced work, we always choose the best. Developers, web designers, journalists, copywriters, technicians, digital marketing specialists, IT and network professionals, people with unique skills and a great career, each in their respective field.
We work no matter where we are in Greece or abroad, constantly in touch with our clients via skype, mail, sms, messenger. However, we still believe in the immeasurable value of face-to-face communication and the need to look you in the eye both literally and figuratively.
We avoid stereotypes, we do not impose our opinions – we don't have any actually just options and solutions -, we do not believe we hold some absolute "truth". We embrace young people and try to incorporate their own cultural footprint and thought into our process and our projects.
We are willing and able to hear ideas and suggestions.
Above all, we view our customers as members of our team!
CEO
Lazos Mougias is the founder and CEO of City Consulting. A 
m
ulti-skilled professional with more than 25 years of involvement in the ICT Sector, specializing in Business Development, ICT Consulting and Branding Strategy.
He holds a BA in Radiography, he is an Undergraduate in Faculty of Medicine of the National and Kapodistrian University of Athens, and he holds a Master in Management of Business, Innovation and Technology from the Athens Information Technology Institution.
He is the driving force behind the corporate strategy of the company, and visions a leading presence in the SMEs field, by communicating, understanding and involving.
He is a passionate global traveler and an aquarium hobbyist.
Web Designer/ Promotion Advertising
Born in Athens/Greece in 1976. Studied Graphic Arts, Photography and Printing Production. Working since 1995 as a graphic designer and art director for various journalistic organizations on magazines, newspapers and advertising studios. Having 15 years of experience in art direction for magazines and newspapers including Hilton Athens Magazine, Esquire, Nitro, Free, Klik, Men, FHM, Vima-Deco, Vima-MEN, Route by Superfast, White Guides Elegance Issues, Smart Guides in Athens & Greece, Biblos of Cooking, Golf & Leisure, Greek Riviera magazine, newspaper Vima (DOL), Dimosiografos newspaper, Konstantaras Medical Publications,  and more. He specializes in corporate identity design, website creativity and special constructions. In 2004 he started working as a freelancer and 3 years later joined the xero creative team. His Strategic Associates are: ICT consulting www.ictconsulting.gr, Food Issues www.foodissues.grand mathimatamageirikis.gr. Favorite tools are Adobe Creative Suite and imagination. When not working, he likes interior design. He speaks English and fluent German.
Technical director
Web Developer
Web Developer since 2008, with great experience in designing and building web applications, with analitical thinking and much experience in finding logical and inovating solutions to complicated problems.
Joined City Consulting with ultimate goal of implementing the inspired ideas of the team.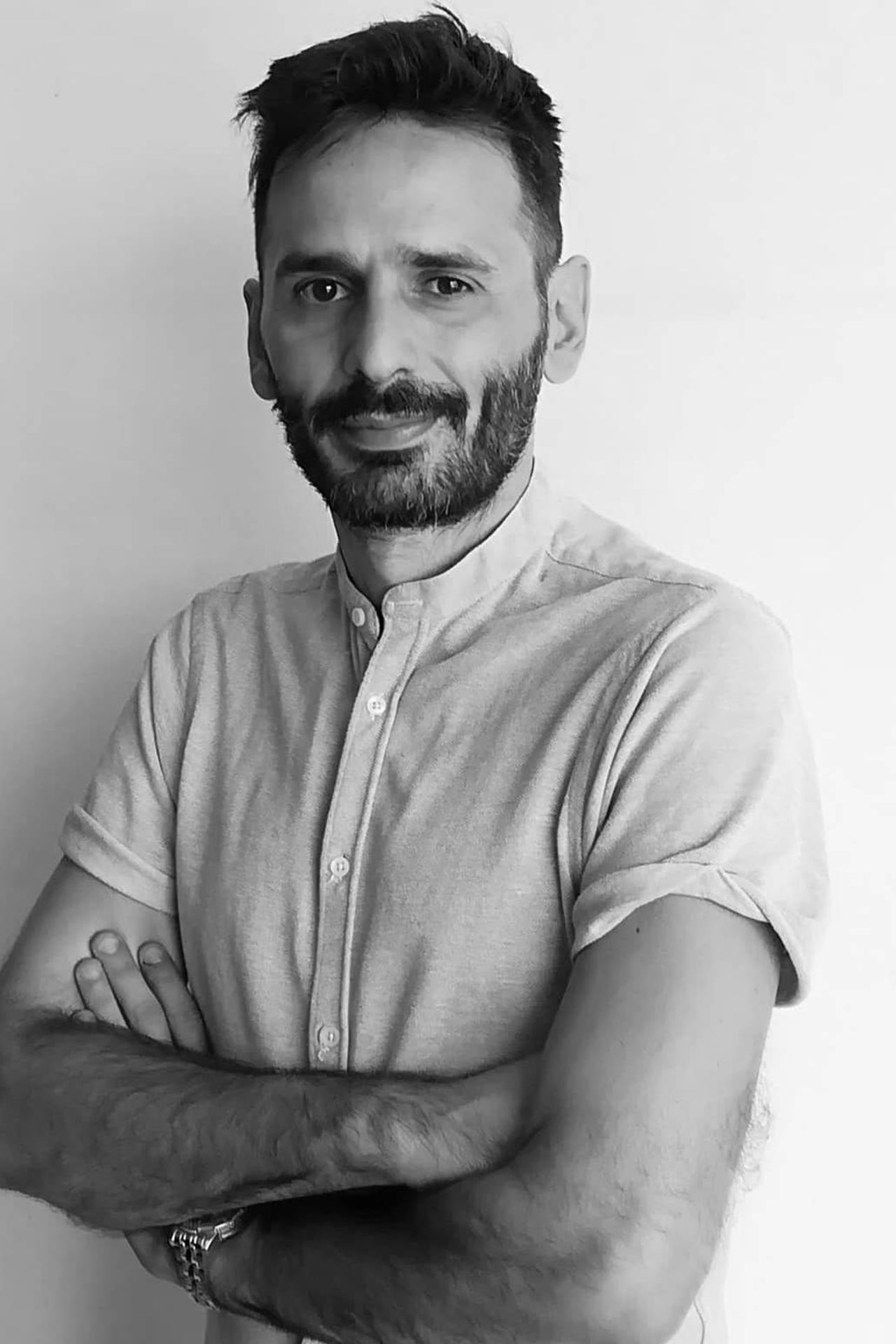 Project manager/web developer
Από μικρό παιδί είχε συνειδητοποιήσει ότι ο κόσμος των ηλεκτρονικών υπολογιστών ήταν αυτός που τον είχε «μαγέψει» και θα τον μάθαινε όσο καλύτερα γινόταν.
Όντας «κολλημένος» με την τεχνολογία και βέρος νησιώτης -με καταγωγή από Κέρκυρα και Εύβοια- ο Αντρέας Σπυρόπουλος έμαθε από νωρίς να κολυμπάει στα… βαθιά νερά της κινητής τηλεφωνίας όλων των μεγάλων εταιρειών, των ασύρματων δικτύων και του service υπολογιστών για πολλά χρόνια.
Μέχρι που η CityConsulting του έδωσε την ευκαιρία να εξελιχθεί ακόμα περισσότερο, αξιοποιώντας τις αναμφισβήτητες οργανωτικές του ικανότητες. Ένας πραγματικός «Πασπαρτού», ένας all around «μαέστρος» της πληροφορικής, που εκτός από web developer εκτελεί πλέον και χρέη project manager στην εταιρεία μας.
Παίζοντας στο «παρκέ» της CityConsulting σε όλες σχεδόν τις θέσεις, είναι ο άνθρωπος που με την ψυχραιμία και την αποτελεσματικότητά του, εμπνέει την απαραίτητη σιγουριά για την ολοκλήρωση των φιλόδοξων πρότζεκτ που αναλαμβάνουμε. Η ήρεμη δύναμη την οποία αποπνέει είναι αυτό ακριβώς το στοιχείο που κάνει τα ταξίδια στον κόσμο της πληροφορικής να είναι μαζί του εγγύηση για το επιθυμητό αποτέλεσμα.
Στον ελεύθερο χρόνο του θα «λιώσει» μπροστά στο PC του σερφάρονοντας στο διαδίκτυο όχι μόνο για να ενημερωθεί, αλλά και για να βρεις τις νέες πηγές έμπνευσής του, ενώ τα ταξίδια είναι το αγαπημένο του χόμπι.
Web developer/designer
Λένε ότι «παλιός είναι αλλιώς», ωστόσο στην περίπτωση του «Βενιαμίν» της CityConsulting, Αλέξανδρου Φάτου, τα πράγματα είναι διαφορετικά.
Όταν -πιτσιρικάς ακόμα- έπιασε στα χέρια του την πρώτη του κονσόλα παιχνιδιών, «κόλλησε» και με το πέρασμα του χρόνου κατάλαβε ότι ο τομέας της πληροφορικής είναι αυτός που τον εκφράζει.
Οτιδήποτε έχει να κάνει με PC, διαδίκτυο και τεχνολογία τον συναρπάζει, αποτελεί για 'κείνον τρόπο ζωής και καθημερινή ανάγκη μέσα από την οποία εκφράζει τη δημιουργικότητά του.
Στη CityConsulting έκανε τα πρώτα του βήματα ως Web developer και designer και αφού πέρασε με «άριστα» τις εξετάσεις σε υψηλό επίπεδο, συνεχίζει μυείται πιο βαθιά στα μυστικά της πληροφορικής.
«Δε φοβάμαι τους ηλεκτρονικούς υπολογιστές. Φοβάμαι την έλλειψή τους» έχει πει ο διάσημος Αμερικανός συγγραφέας Ισαάκ Ασίμωφ κι αυτό είναι κάτι που ο νεαρός Αλέξανδρος αποδέχεται, καθώς δεν υπάρχει ημέρα που να μην αφιερώσει έστω και λίγο χρόνο μπροστά σε PC.
Δεν ησυχάζει αν δεν καταφέρει να ομορφύνει και να δίνει ζωντάνια στα sites τα οποία περνάνε από τα χέρια του. Θεωρεί ότι δεν υπάρχει ταβάνι στη δουλειά του, αλλά κι αν ακόμα δεχτεί πως υπάρχει στόχος του είναι όχι απλά να το φτάσει μα να το ξεπεράσει.
Τον ελεύθερο χρόνο του τον περνά παρέα με φίλους, παίζοντας μπάλα ή video games.
Journalist
Ασχολήθηκε με τη δημοσιογραφία στα τελευταία χρόνια της αποστολής κειμένων με fax, αλλά και της… λαδόκολλας, όταν ακόμα τα pc ήταν είδος πολυτελείας στα γραφεία των εφημερίδων και των περιοδικών. Λένε ότι η πρώτη λέξη που ξεστόμισε όταν βγήκε από την κοιλιά της μαμάς του ήταν «μπάσκετ» με το οποίο έχει κόλλημα, το οποίο εξελίχθηκε σε «αρρώστια» καθότι ανήκει στη γενιά του «χρυσού '87».
Πιστεύει στο ρητό «τα γραπτά μένουν» γι' αυτό και από μικρός αφιέρωσε ατελείωτες ώρες στο γράψιμο και παρότι έχει δουλέψει σε τηλεόραση και ραδιόφωνο ο χαρακτηρισμός «συντάκτης» είναι αυτός που τον εκφράζει ιδανικά. Από την Δ' Δημοτικού, όταν έφτιαξε μόνος του με βολύβι και χαρτί μια 8 σέλιδη εφημερίδα για το σχολείο του, συνειδητοποίησε τον προορισμό του. Οι σπουδές στη Βιολογία και την Ευρωπαϊκή Ιστορία απλά… κάθισαν στον πάγκο!
Ζει στην Πρέβεζα και λατρεύει τις συνεντεύξεις, τα αφιερώματα και η έρευνα-ρεπορτάζ παντός τύπου. Μαγεύεται με τη σύνταξη κειμένων και το παιχνίδι των λέξεων, επιζητά την πρωτοτυπία, απαιτεί την τήρηση του λόγου και τωννκανόνων, ενώ σιχαίνεται το copy-paste και το χάιδεμα των αυτιών.
Χειρίζεται τα social media με την ίδια ευκολία που τα ψάρια κολυμπάνε στο νερό και η City Consulting είναι το νέο του «λιμάνι»…
Network Technician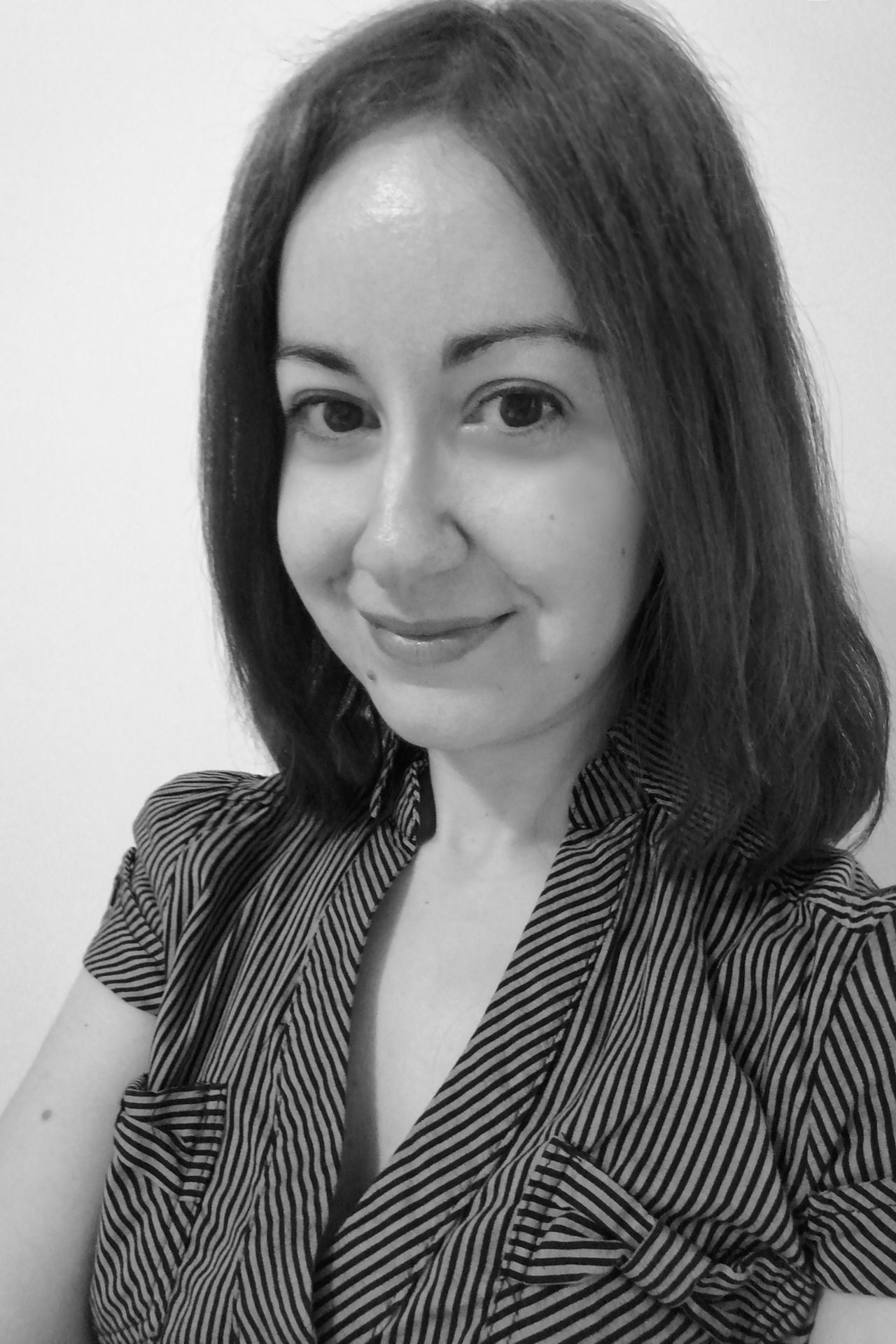 Journalist / Project manager
Η Αργυρώ Σταυρίδη βρίσκεται επαγγελματικά στον χώρο των media από το 2000, έτος γνωστό και ως "Y2K", ή «η χρονιά κατά την οποία οι μηχανές θα "τρελαίνονταν" και ο κόσμος θα καταστρεφόταν», κάτι που σύμφωνα με πληροφορίες δεν έγινε, κι έτσι η προαναφερθείσα κατέληξε σήμερα στην City Consulting.
Διαθέτει μακρά και πολύπλευρη εμπειρία στον έντυπο και ηλεκτρονικό Τύπο, και γενικότερα στην παροχή υπηρεσιών επικοινωνίας. Έχει εργαστεί σε καταξιωμένα δημοσιογραφικά μέσα ως αρθρογράφος, αρχισυντάκτρια και
σύμβουλος, και σε εταιρείες digital marketing ως κειμενογράφος και
δημιουργός εικαστικού περιεχομένου για social media και ιστοσελίδες. Στην πορεία αυτή, έχει συνεργαστεί με κορυφαίες εταιρείες (ενδεικτικά:
OTE, Vodafone, Coca-Cola, Olympic Air κ.ά.) στον τομέα της παροχής περιεχομένου.
Ένα πράγμα που τελευταία τη χαροποιεί ιδιαίτερα, είναι η μεταστροφή στην
αντιμετώπιση του περιεχομένου, τόσο από την "τεχνητή νοημοσύνη" που
πλέον βρίσκει τρόπους να το αξιολογεί και με όρους ποιότητας, και να το διανέμει ανάλογα, όσο και από όλο και περισσότερους φορείς περιεχομένου,
που αντιλαμβάνονται το κέρδος που προκύπτει όταν του δίνουν τη βαρύτητα που του αρμόζει.
Εντάχθηκε στην City Consulting με κύρια αρμοδιότητα
να φροντίζει ώστε οι πελάτες να παραλαμβάνουν ένα άρτιο περιεχόμενο, αναδεικνύοντας παράλληλα δημιουργικά την προσωπικότητα της εκάστοτε
επιχείρησης-πελάτη και των προϊόντων/υπηρεσιών της.
Είναι πτυχιούχος του τμήματος Επικοινωνίας και ΜΜΕ του Πανεπιστημίου Αθηνών.
Όταν ξαναβρεί ελεύθερο χρόνο, θέλει να επιστρέψει
στο pilates και να παρακολουθεί από κοντά τα πολιτιστικά δρώμενα. Μέχρι τότε, γυμναστική είναι τα παιδάκια στην αγκαλιά, και πολιτιστικό δρώμενο, ο
μαραθώνιος επεισοδίων "Πέππα, το γουρουνάκι".
Lawyer
Legal Consultant
Margarita Synodinou is a member of the Piraeus Bar Association and has worked as litigation and corporate consulting attorney at law, dealing with shipping law, civil and commercial law cases and amongst other, is an expert in the fields of Shipping, Commercial, Banking & Finance, Corporate Law, GDPR Consulting, litigation. She focuses on sale and purchase of vessels, financial transactions, corporate law and Compliance with GDPR. In her 30 years career she has acted for commercial and shipowning companies and managing companies of vessels established under Law 89/67. She is experienced in all aspects of structuring, negotiating and documenting a shipping transaction and has a broad background in international shipping and registration of vessels and companies in greek and foreign flags and jurisdictions. She has acted on behalf of several shipowners on the full range of sale and purchase of vessels, shipbuilding contracts, registration of vessels and yachts, registration and discharge of mortgages, financing, and several legal aspects. She has cooperated with law firms worldwide for the negotiation and conclusion of sale and purchase deals and she has attended several closing meetings for the purchase and financing of vessels in London, Tokyo, Singapore, Helsinki, Bergen, Antwerp, Italy, Berlin, Hamburg, at the premises of  DAEWOO SHIPBUILDING & MARINE ENGINEERING CO., LTD shipyard in Romania etc. She has continued to be actively involved in various cases of litigation proceedings concerning cases of arrest and seizure of vessels and real estate, auctions of vessels and real estate, commercial and banking disputes, claim-collection, and conflict of laws, sale purchase and rental of real estate, contracts of employment, shareholder's and investment agreements.
In cooperation with City Consulting engaging in the fields of information technology, telecommunications, networks and new technologies they provide full legal and technical advice on GDPR Consulting/ Compliance and they design and implement effective Privacy and Security Plans for all kind of companies. She is fluent in English and Greek.