WEB HOSTING FEATURES
We offer hosting packages that cover any need of a website, so that it works seamlessly and flawlessly in the internet universe. Specifically, with each package you ensure:
24-hour monitoring of servers for the smooth appearance of sites
Phone
support for any questions you may have about our service
Helpdesk for support outside of hours or even on holidays
The easiest control panel on the market (cPanel)
Backup every 2 hours in a week!
Servers that are not overloaded
Continuous control of each file (the moment it is uploaded to the server) for exploits and identification of security vulnerabilities in client applications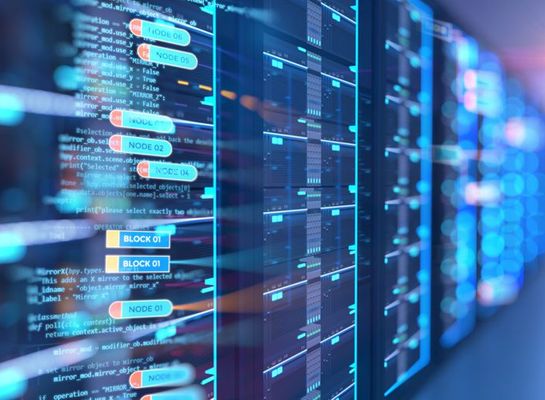 The completeness of the above combination of services, allows us to be sure that with the Web Hosting packages of CityConsulting, your needs will be fully covered. Having solved the problems of appearance of your website due to server issues, you will have the opportunity to dedicate yourself to your work and personal life, to the extent that you objectively need it or that you really want.
 
STARTER
STANDARD
ADVANCED
PROFESSIONAL
Disk Space
2 GB
4 GB
8 GB
12 GB
Hosting
2 domains
4 domains
6 domains
11 domains
Email adresses
Unmetered
Unmetered
Unmetered
Unmetered
Monthly data traffic
Unmetered
Unmetered
Unmetered
Unmetered
Mail Server
mail.domain.gr
mail.domain.gr
mail.domain.gr
mail.domain.gr
Dedicated IP
–
–
 –
YES
Free SSL
(https://)
YES
YES
YES
YES
File Manager
YES
YES
YES
YES
Archive Manager
YES
YES
YES
YES
FTP
YES
YES
YES
YES
MySQL Βάσεις
Unmetered
Unmetered
Unmetered
Unmetered
Spam Experts


(Free for 1 domain)

YES
YES
YES
YES
1-click WordPress
YES
YES
YES
YES
1-click Joomla
YES
YES
YES
YES
1-click Drupal
YES
YES
YES
YES
1-click Magento
YES
YES
YES
YES
« We approach each project holistically. And we want to see the "bigger picture".  »