ΙCT Services



CITY Consulting offers complete solutions for services related to Networks, SysAdmin, IT Consulting, Call Centers, CRM and Surveillance Systems. We provide exactly what you need in IT lock, stock and barrel, minimizing all costs and time spent on your behalf.
At City Consulting we know that technical issues can not wait. We cover every small or big need of yours regarding information systems, and we are able to provide you with solutions even on holidays.
«CityConsulting reports to make a difference

 »
Ο Γενικός Κανονισμός για την Προστασία Δεδομένων (General Data Protection Regulation – GDPR) αφορά στη διαμόρφωση ενός ενιαίου νομοθετικού πλαισίου για την επεξεργασία προσωπικών δεδομένων.
CITY Consulting applies Information Security Management System according to the new regulations of GDPR as well as the 27001 ISO regarding information security.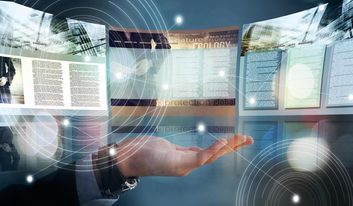 CITY Consulting cooperates with the field leaders in IT systems and computer software Microsoft Partner, Dell Partner, Lexmark Partner, Grandstream Authorized Reseller, Unisoft Partner.