ΙCT Services



CITY Consulting offers complete solutions for services related to Networks, SysAdmin, IT Consulting, Call Centres, CRM, Security Systems and Logistical Applciations. We provide exactly what you need in IT lock, stock and barrel, minimizing all costs and time spent on your behalf.
In a nutshell:
Design your company's network (if there is none yet) or evaluation of the old one
Auditing of local telephony and computer network
Proofing of all network related software and apps
System function checks
We provide:
Monthly network admin services
Instant replies and thorough solutions to any possible problem arises
phone support
crisis management (data loss, malware, network downtime, stolen/destroyed materials)
We can even audit your current cost regarding communications and consumables and propose ways to decrease these costs.
In addition to technical coverage we offer:
monitoring and coverage of services and materials regarding company image
support and administration of website and social media
auditing costs and providing IT and communication equipment.
Ο Γενικός Κανονισμός για την Προστασία Δεδομένων (General Data Protection Regulation – GDPR) αφορά στη διαμόρφωση ενός ενιαίου νομοθετικού πλαισίου για την επεξεργασία προσωπικών δεδομένων.
CITY Consulting applies Information Security Management System according to the new regulations of GDPR as well as the 27001 ISO regarding information security.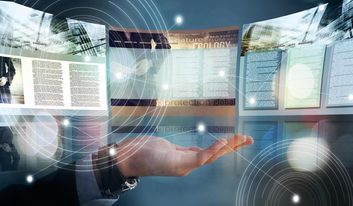 CITY Consulting cooperates with the field leaders in IT systems and computer software Microsoft Partner, Dell Partner, Lexmark Partner, Grandstream Authorized Reseller, Unisoft Partner.